Start and Finish
East Beach, Shoeburyness SS3 9AD
what3Words
///trips.luxury.variously
Entry Fees
Online entry fees until 31st May 2023.
Advanced entry fees - £30 affiliated runners and £32 non-affiliated + £10 for a t-shirt
On the day entry fees - £35 affiliated runners and £37 non-affiliated
Click here to sign up
Event Timings
On the day sign up – Between 07:30 – 08:15
Arrival for pre-signed up participants – 07:30 – 08:45
Wheelchair safety briefing – 08:40
Wheelchair start – 08:45
Main race safety briefing – 08:50
Main race start – 09:00 prompt
There are three voluntary start wave pens. Runners will assemble in the start pen with their anticipated finish time (under 1 hour 30 minutes, under 2 hours, 2 hours, and over). The start waves will set off at two-minute intervals.
We are very grateful to our volunteer pacers who will be supporting runners to finish times of 1hr 30m, 1hr 45m, 2hrs, 2hrs 15m, 2hrs 30m. Look out for their sail banners at the start line.
Car Parking and Travel
There is ample parking onsite (parking charges apply, and can be paid via the Mobon app). Access is via Blackgate Road which will be fully signed along the approach to the venue. We suggest that runners allow plenty of time to arrive at the venue as the approach to the car park gets heavily congested. Once on-site runners will need to follow the car park marshals' instructions. For those being dropped off by car there is a designated "drop off" point on the approach to the car park.
Shoeburyness station is just a five-minute walk from the start line and is the recommended method of transport. Shoeburyness is on the C2C line. Anyone travelling by train should check for any proposed engineering works before they travel.
For runners using the bus to Shoeburyness the bus routes are 1, 4a, 7, 8, 9 and 14.
Runners Village and Facilities
The Runners Village is located between the onsite car park and the start/finish line.
Within the Runners Village will be the registration tent, a free baggage store, changing facilities, sports therapists (charges apply), running related retailers and refreshments to purchase.
Pre-and post-race massage - Qualified sports therapists will be offering massage and treatment sessions for a small fee.
Toilets - There are plenty of toilets – two purpose-built unisex toilet blocks at the Runners Village and halfway along the car park. There will also be additional portaloos at both locations.
There is also a designated Meet & Greet area where runners can meet friends and family after the race.
Registration
For runners who have pre-registered and have received their race number (which includes an integrated timing chip) there is no need to report to the registration tent. Only those signing up on the day will need to visit the registration tent.
Refreshments
Hot and cold refreshments will be available to purchase in the Runners Village.
Toilet Facilities
There are ample toilets on site which can be found in two locations;
Purpose built toilet block 1 (located half way adjacent to the car park) where there will also be additional portaloos.
Purpose built toilet block 2 (located adjacent to the start line, behind the marquees in the Runners Village) where additional portaloos and urinals are also provided.
We ask runners to respect our neighbours and NOT to urinate in the bushes adjacent to the car park, there are ample toilet facilities for all runners. Any runner seen urinating in the bushes will be removed from the event.
There are three public toilet blocks along the route.
Medical Support
Although the organisers accept no responsibility for any injuries, a full medical team will be in attendance. The route is marshalled at regular intervals and marshals will summon medical assistance on the route if required.
Hydration
There are ten opportunities to take on water along the route. Dehydration can cause tiredness and be a risk to health. Water will be provided in cups along the route. Bottled water will be available at the finish. All cups and bottles will be collected after the event for recycling.
Race Numbers and Chip Timing
Your race pack will be posted to you shortly before the big day. The pack includes your race number with an integrated timing chip and a baggage label. Please ensure that you fill out the information on the reverse of your race number before attaching it to the front of your top.
Runners MUST NOT give their race number to another runner without written consent from the race organisers.
Your individual time and position will be recorded by your electronic chip which is integrated into your race bib. Results will be uploaded to https://www.frsystems.co.uk/results/ as soon as possible after the race, a link will also be posted on the event's dedicated Facebook page.
Headphones
We strongly urge runners not to wear headphones for this event.
Although the roads are closed to traffic there are occasions when vehicles have to be given access to the course. Wheelchair athletes are also taking part on the day and may be travelling a lot faster than runners. It is imperative that runners can hear marshal instructions as well as approaching wheelchairs.
Photos On The Day
We have a number of volunteer photographers who will be taking pictures at the start finish area and along the route. Their photos will be added to our social media pages after the event. Feel free to tag yourselves.
Pictures/filming taken during the event may be used by Havens Hospices to promote the work the charity does in the future. If you would not like your pictures to be used please email southendhalf@havenshospices.org.uk
Results
Your individual time and position will be recorded by your electronic chip which is integrated in your race bib. Results will be uploaded to https://www.frsystems.co.uk/results/ as soon as possible after the race, a link will also be posted on the event's dedicated Facebook page.
Course Records
Both the Men and Women's course records were set in 2011
Paul Martelletti                   Victoria Park Harriers                       01:07:56
Samantha Amend             Belgrave Harriers                                01:20:10
Fundraising
Havens Hospices provides palliative nursing and supportive care to adults, young people and children living with complex or incurable conditions across Essex.
Our specialist Care Teams can support them and their family throughout illness, death and bereavement, in the comfort of their own home or at our hospices. We focus on their quality of life, caring for individual physical, emotional, psychological and spiritual needs, 'Making every day count'.
Your Southend Half Marathon entry fee helps cover the costs of organizing this event so if you are able to set up a JustGiving page and ask friends, family and colleagues to sponsor you it would be greatly appreciated by our care teams and the families we care for.
UK Athletics Licence Number
Licence number: TBC
Our Sponsors
Havens Hospices are extremely grateful to Utilize for their continued support for the Southend Half Marathon.
Their sponsorship contributes to the essential event expenditure which means more of the funds raised from the Southend Half Marathon goes directly to providing vital services to our patients and their families from across Essex.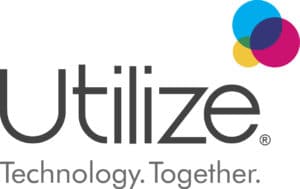 Thank you to our supporters, Flyers Southend, Southend Borough Council and Essex Police as well as our huge team of volunteers who enable us to put on this event.