Tom, 26 was inspired to sign up for the iconic London Marathon taking place Sunday 3rd October after visiting the hospice in Thundersley back in 2019. This is where he saw the specialist care provided first-hand to children, young people and their families across Essex.
Tom said: "I have always wanted to run the London Marathon but my visit to Little Havens it was a massive eye opener for me. Listening to the families and their stories really touched me.
"I didn't know what to expect before visiting Little Havens. I was taken for a tour around the hospice and I could see the children playing and spoke to the families about their experiences and why they use the hospice. I was also shown Woodland Suite which is a special bereavement room where children are moved to after they have died – it was a real eye opener for me but so pleased I was able to visit to see first-hand the incredible work the hospice does.
"Any bit of money I can raise for the hospice to help the children and families is going to make me feel so happy because I know it means a lot to them as they rely on donations and support. I couldn't have done it for a better charity."
Tom has been training hard towards completing the 26.2 miles but he says it's the cause that's been driving him: "My visit from Little Havens is what has been driving me through my training. I couldn't have trained any harder – I have trained solid for six months but because it was cancelled last year I feel like I have a been training for about two years! I have ticked every box, I've been going for my long distance runs, going to the track, hill sprints – everything I can possibly do I have done – I worked really hard and hope it pays off. What will be, will be."
Tom continues: "I couldn't recommend taking on the London Marathon anymore – yes it is a massive challenge for anybody but it's given me a goal, purpose and structure. It's given me focus and something to work for and to do it for a charity like Little Havens is very heart-warming especially when it means something to you."
Tom has some training tips for those who are considering the marathon next year: "The best thing to do is just to increase your miles throughout your training each time. Something I have been also been doing is getting my friends to leave water bottles on their door steps so I can run from one house to the other so I can get used to sipping water constantly, keeping hydrated and getting the miles in too."
"The first thing I will do as soon as I pass the finish line is go and give my mum a massive cuddle – I will be so relieved as I have worked so hard, it's been two years in the making."
To support Tom in his efforts to raise vital funds for Little Havens children's hospice visit his JustGiving page www.justgiving.com/tom-mcdonnell-london-marathon-2021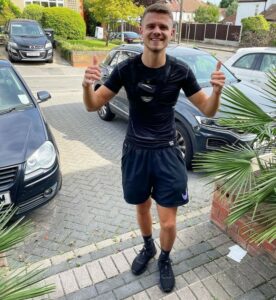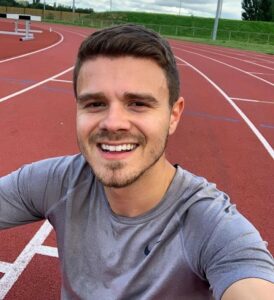 To express your interest in running for Havens Hospices at next year's London Marathon please contact Judy Grocott, Voluntary Income Manager at Havens Hospices by emailing jgrocott@havenshospices.org.uk
Published 28th September 2021 
Contact us