The boutique, now called Re:loved, opened this week after a complete overhaul, creating a premium shopping experience for fans of sustainable shopping including preloved fashion, collectable books, rare vinyl and attractive homeware.
The shop – which will continue to raise vital funds for the charity's specialist hospice care – has had a reconfiguration of units to create a more spacious environment, whilst increasing rail and shelf space for merchandising.
Havens Hospices has used reclaimed and recycled materials for 50% of its fixtures as it becomes increasingly more sustainable as an organisation. This is best encapsulated by the accessories display made entirely from reclaimed wood. The team at the shop has carried out much of the internal work itself, led by Havens Hospices' multi-skilled Maintenance Technician, Perry Robinson.
Open seven days a week, the store is providing an enhanced experience for shoppers with a dedicated womenswear boutique in one room. In the other, there is an expanded menswear selection alongside homeware. This elevated offering is the first of the charity's premium stores, identifiable by the new Re:loved by Havens Hospices name.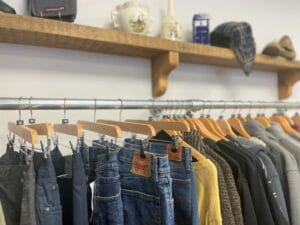 The feedback from customers has already been overwhelmingly positive and the charity cannot wait to welcome more eco-conscious shoppers soon looking for stylish preloved, vintage and collectable purchases. Every purchase made not only has a positive impact on the environment but also local families who rely on the care and support of Havens Hospices. An official opening celebration will take place in the spring.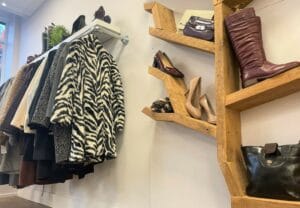 Re:loved by Havens Hospices, 174 Leigh Road, is open 9am-5pm weekdays, 9:30-5:30pm Saturdays and 10-4pm Sundays. Follow Havens Hospices Shops on Instagram @havenshospicesshops or on Facebook @HavensHospicesCharityShops.
Published 27th January 2022
Contact us